Sustainable Hotels
EN
English
Deutsch
Français
русский язык
українська
Türkçe
español, castellano
العربية
فارسی
中文 (Zhōngwén), 汉语, 漢語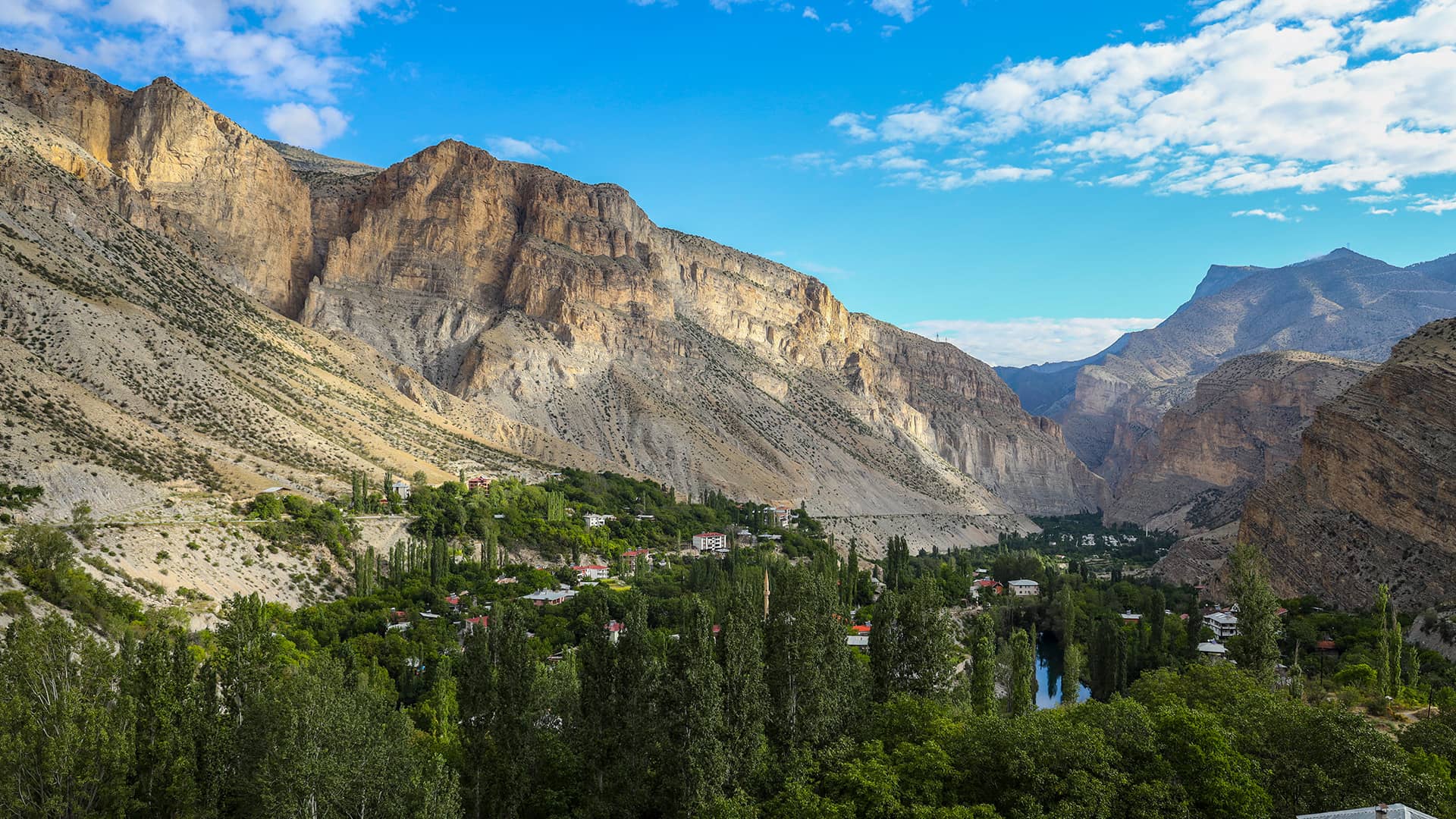 Uzundere is one of the Cittaslow cities in Türkiye.
It is a quiet and peaceful town, rich in history, and abundant in natural beauty.
Many different civilizations have left their traces in this part of the world.
Interestingly, the region has the characteristics of the Mediterranean climate: the summer is quite hot and humid, and the winter is cold and rainy. Many different types of fruit grow in the district, and even in winter, parts of the region remain green. The locals' main livelihood is agriculture and animal husbandry.
Tortum Waterfall, Türkiye's tallest waterfall, is located 17 kilometers from the center of Uzundere. The waterfall is fed by the surplus water of Tortum Lake that is situated 1,000 meters above sea level. There is a recreation area around the waterfall with an observation platform, and a staircase that leads underneath the waterfall.
Another local attraction is the Oshki Monastery. The monastery is one of the most magnificent examples of the cultural and architectural heritage of the Tortum Valley and the district of Uzundere. The structure was built by Georgians in the tenth century and was dedicated to St. John the Baptist. The monastery was an important center of Georgian literature and is famous for its 11th-century manuscripts.