Sustainable Hotels
EN
English
Deutsch
Français
русский язык
українська
Türkçe
español, castellano
العربية
فارسی
中文 (Zhōngwén), 汉语, 漢語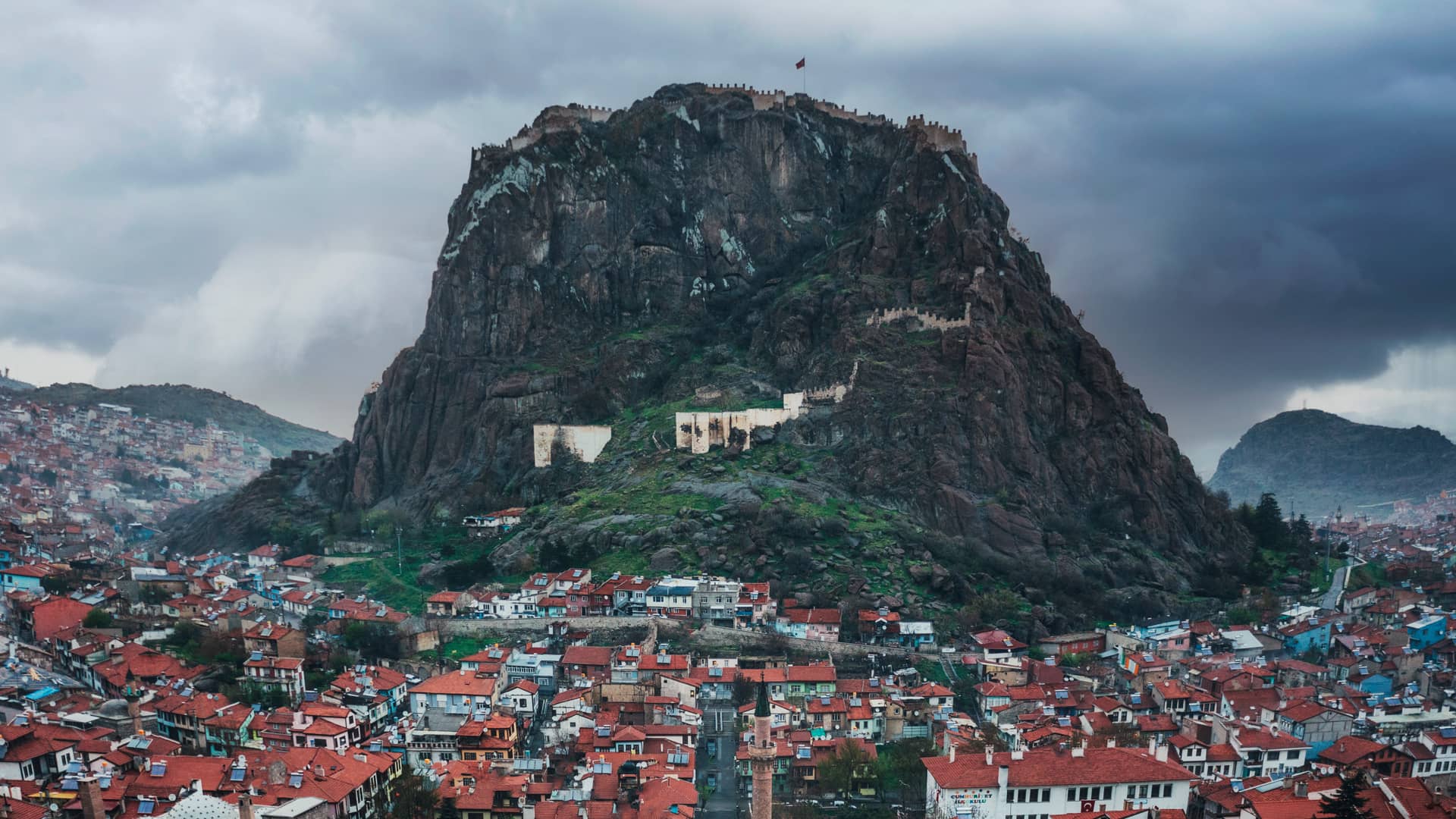 The Healing City: Afyonkarahisar
Located in the Inner part of the Aegean Region, Afyonkarahisar is a crossroad on the west side of Anatolia. Afyonkarahisar has an important place in the minds of those traveling from east to west, from south to north.
Throughout history, Afyonkarahisar hosted many civilizations including Phrygian, Lydian, Roman, Byzantine, Seljuk and Ottoman Empires. Afyonkarahisar's name comes from the Karahisar Castle, which is in the on top of a volcanic rocky peak, and from the poppies (Opium-Afyon), which is a plant grown in the large fields of the city, and which we first encountered on the coins of the ancient city "Synnada". As the name Afyonkarahisar is very long, many official and commercial organizations, and the public often refer to the city as "Afyon", as it is easier to spell and to pronounce.
Afyonkarahisar; is a city which has an important place in our National Resistance and War of Independence. Afyonkarahisar is the place of martyrs, where Mustafa Kemal ordered the "Great March" at Kocatepe, where The Great Offensive and Field Battle of the Commander in Chief took place, and where the faith and the love of the nation are turned into victory.
Besides its historical importance, Afyonkarahisar is among our prominent provinces due to its geographical location, cultural and touristic potential. Thermal and health tourism has improved greatly in Afyonkarahisar province, which has important geothermal water resources throughout Türkiye. Designated as an important thermal tourism area by our Ministry, Afyonkarahisar has the title of "Healing City Afyonkarahisar" because of its thermal waters with rich minerals used in the treatment of many diseases, and its thermal tourism and accommodation facilities.
In addition to its historical and cultural richness, the city is also famous for its rich cuisine and regional tastes. Afyonkarahisar is known as the homeland of clotted cream, sausage, Turkish delight and confectionery.