Sustainable Hotels
EN
English
Deutsch
Français
русский язык
українська
Türkçe
español, castellano
العربية
فارسی
中文 (Zhōngwén), 汉语, 漢語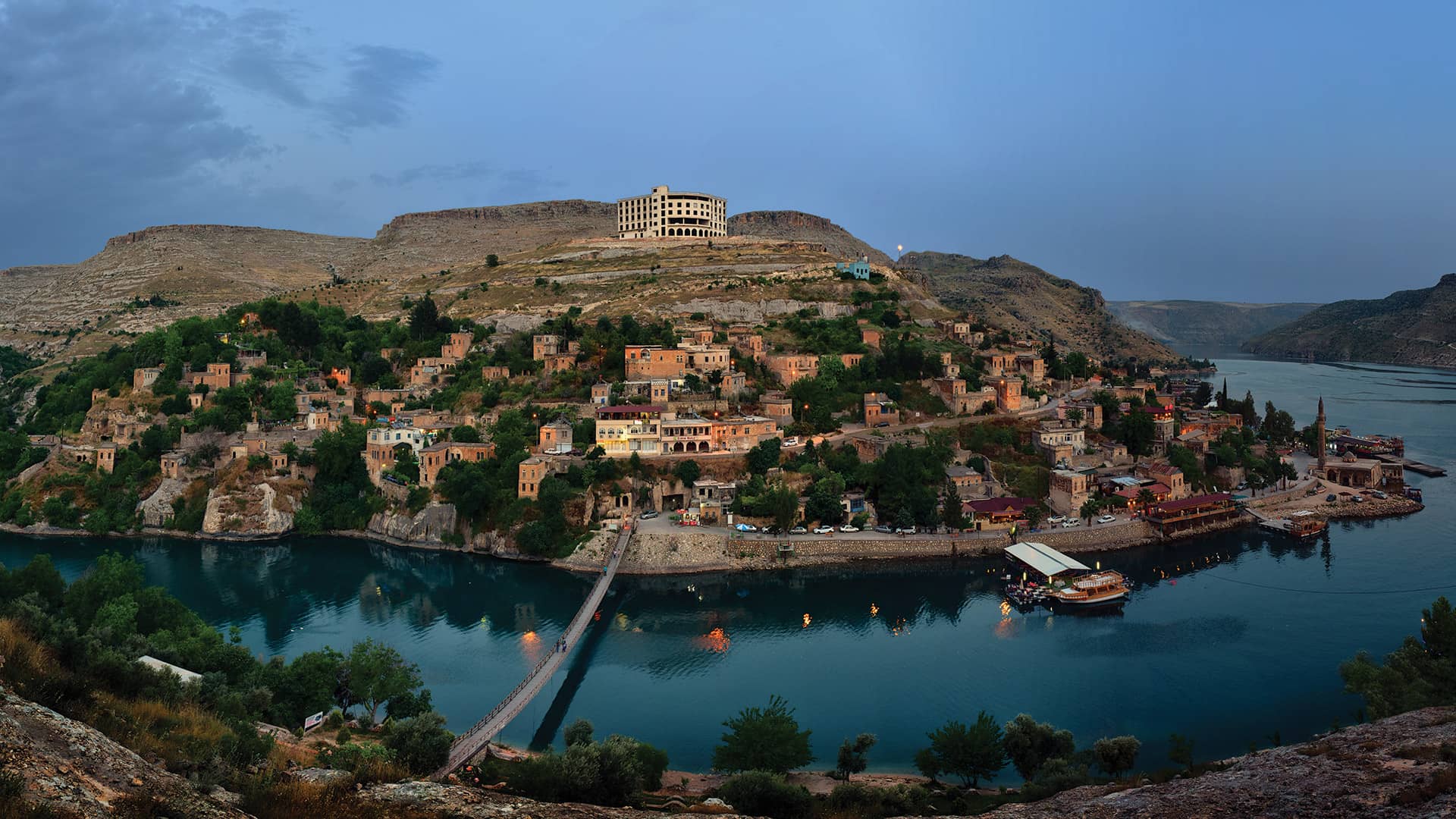 Halfeti is one of the Cittaslow cities in Türkiye.
The town is uniquely beautiful and boasts a long history. According to legend, Halfeti is the only place on earth where black roses grow – these are known to locals as "Crying Arab Girl." The roses blossom in spring and autumn.
Today, Halfeti is divided into two sections: the old and new town. The old town, the farmhouses, mosque, etc., were submerged when Birecik Dam was completed on the Euphrates in 2000. The residents of Halfeti had to build and move to the new town about 15 km away, called "New Halfeti." Meanwhile, the submerged town became known as "Old Halfeti."
The town's history goes back to 855 BC when the Assyrian King Shalmaneser II first established the settlement. During the Roman era, a settlement under the name of "Akamai" thrived, which later changed its name to "Koyla" from the term "Romaion Koula" (Roman castle).
Following the Roman period, numerous civilizations ruled the area, including the Sassanians, Arabs, Umayyads, and Abbasids, who ruled over the area between the 6th and 8th century AD. By the 11th century, the Seljuks took over Halfeti and in the 16th century, it became part of the Ottoman Empire.
In 2013, the town became a Cittaslow!
Old Halfeti can be reached by renting one of the small boats along the shore. The view of the semi-submerged stone houses, trees, minarets, and historical monuments, such as the old castle and palace, is spectacular. The half-sunken minaret of the village of Savaşan is one of the most iconic images of Halfeti.
There are small restaurants around the lake where you can taste local delicacies such as Halfeti kebab with eggplants or the local Şabut grilled fish. You can also enjoy Turkish tea or coffee in the tea gardens around the village or at the 200-year-old Kanneci Mansion.