Sustainable Hotels
EN
English
Deutsch
Français
русский язык
українська
Türkçe
español, castellano
العربية
فارسی
中文 (Zhōngwén), 汉语, 漢語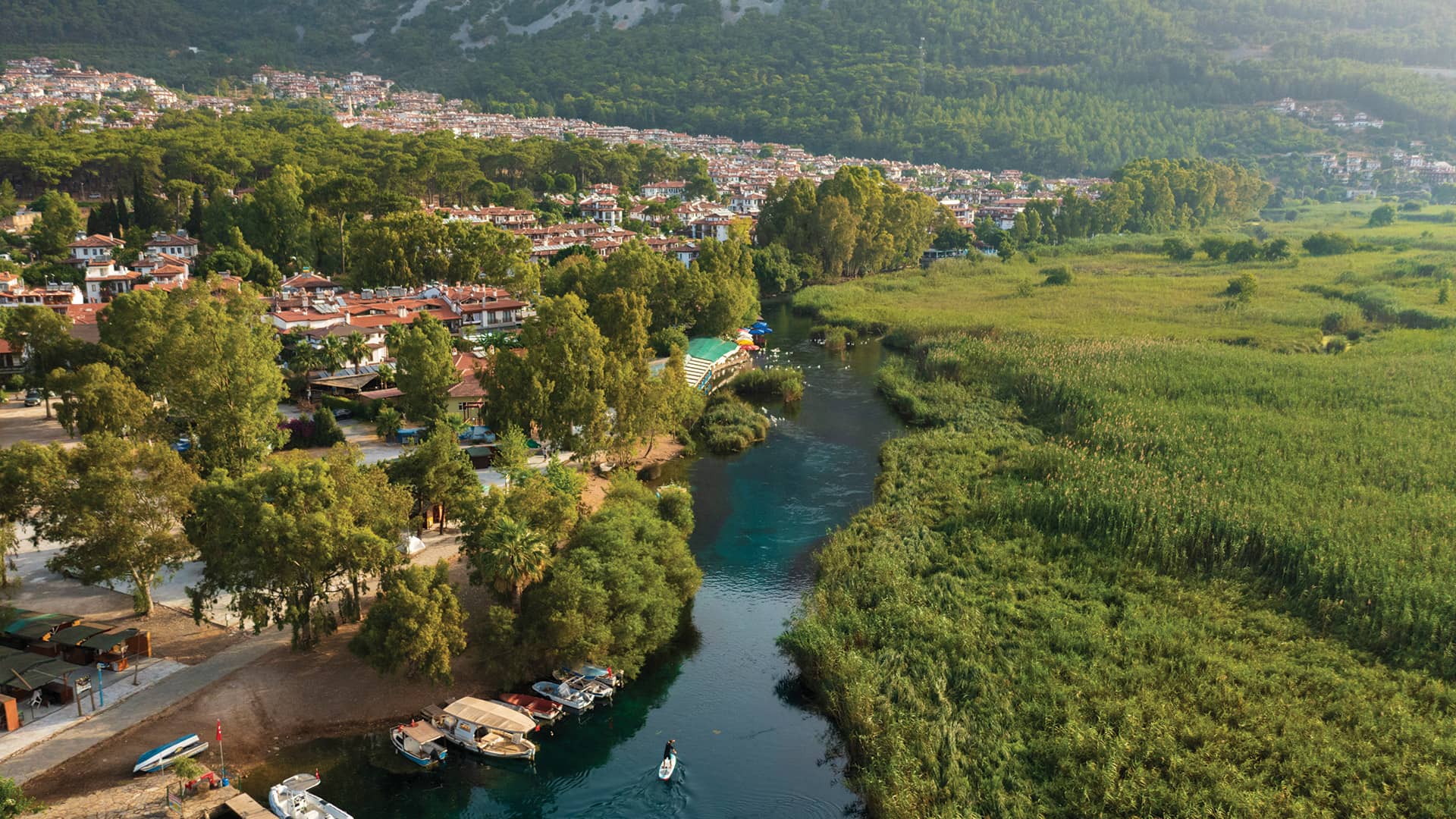 Akyaka is one of the Cittaslow cities in Türkiye.
Everything you eat is grown in the natural, unpolluted environment of the surrounding region. There is no noise pollution.
Located just north of Marmaris in Muğla Province, at the far end of the Gulf of Gökova, Akyaka is a lovely small town surrounded by pine trees. As a result of its geographical location, there are many opportunities here to participate in outdoor sports such as windsurfing, sea kayaking, biking, kitesurfing, rock climbing, sailing, paragliding, rafting, trekking, and riding.
Lying in the valley of the Azmak River, Akyaka is surrounded by fragrant eucalyptus trees. The river flows down through fields to the seafront, where you will find a small sandy beach and several beachfront restaurants.
Akyaka's past dates to antiquity. A Carian city named "Idyma" was established in ancient times in this district that was known as "Rhodian Peraea," denoting the mainland territorial possessions of the island of Rhodes. The stone burial sites at the passageway to Akyaka date to that period. Akyaka was a little fishing town until the 1970s, when it was discovered by artists looking to escape urban life.