Sustainable Hotels
EN
English
Deutsch
Français
русский язык
українська
Türkçe
español, castellano
العربية
فارسی
中文 (Zhōngwén), 汉语, 漢語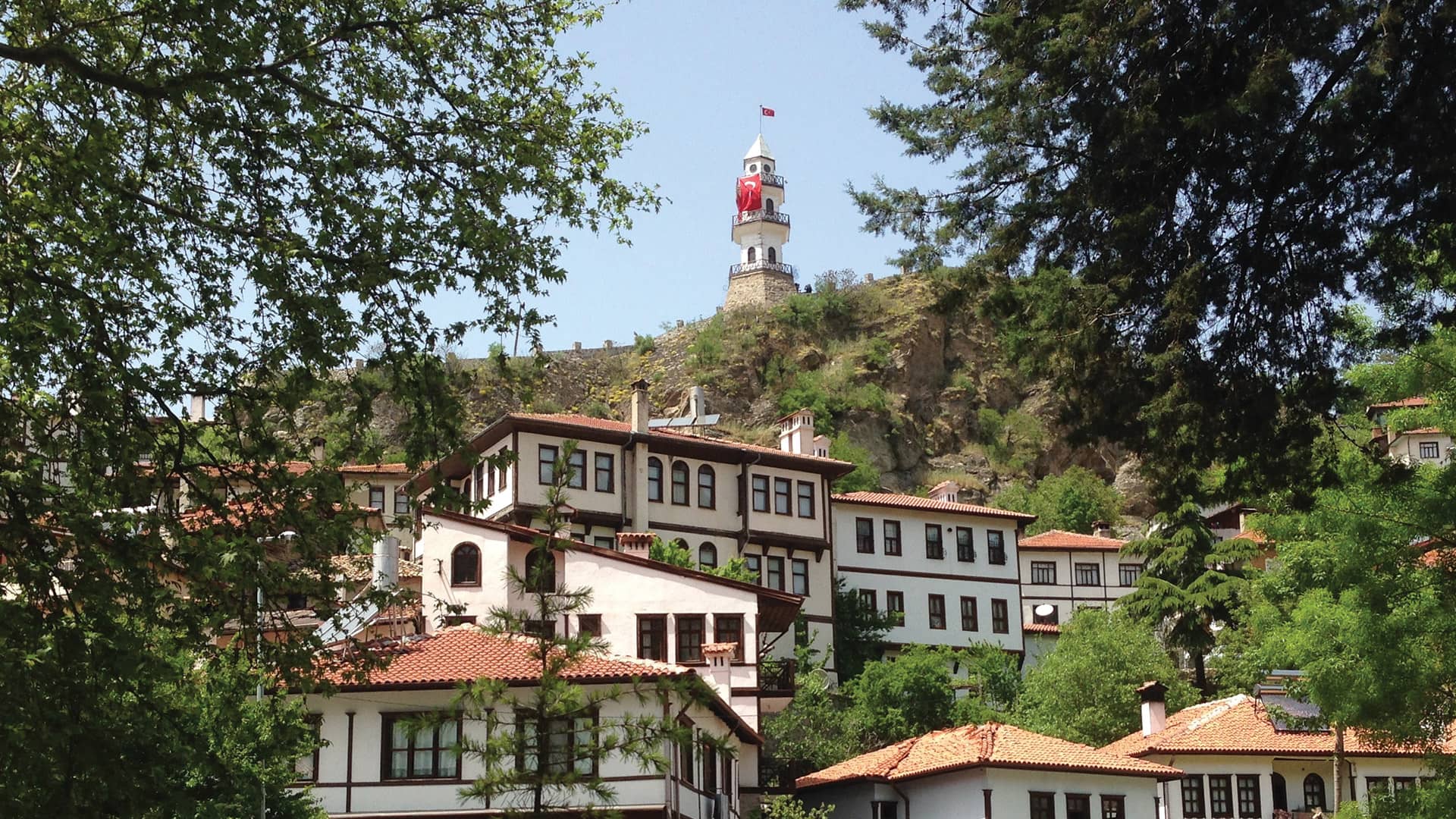 Göynük is one of the Cittaslow cities in Türkiye.
As a place where traditional values are kept alive, Göynük is a typical Ottoman town built in the valleys, the base and the foot of high hills. Its advantageous location between Anatolia and İstanbul, and the saffron trade of the 14th century, enabled Göynük to develop economically. Göynük's historical structures, the oldest of which is about 700 years old, including homes, workplaces, baths, tombs and a cemetery, as well as historical plane trees.
Many of these buildings are still used for their original functions.
You can observe important examples of Turkish life and the settlement culture of Anatolia in Göynük. Reflecting the traditional Turkish civil architecture of the early 20th century, these types of houses usually feature hipped roofs and are covered with locally produced tiles; they are one or two levels, with a ground floor and interior stairs. In front of the houses are also courtyards called life. The living rooms of some houses have ceilings decorated with various motifs.