Sustainable Hotels
EN
English
Deutsch
Français
русский язык
українська
Türkçe
español, castellano
العربية
فارسی
中文 (Zhōngwén), 汉语, 漢語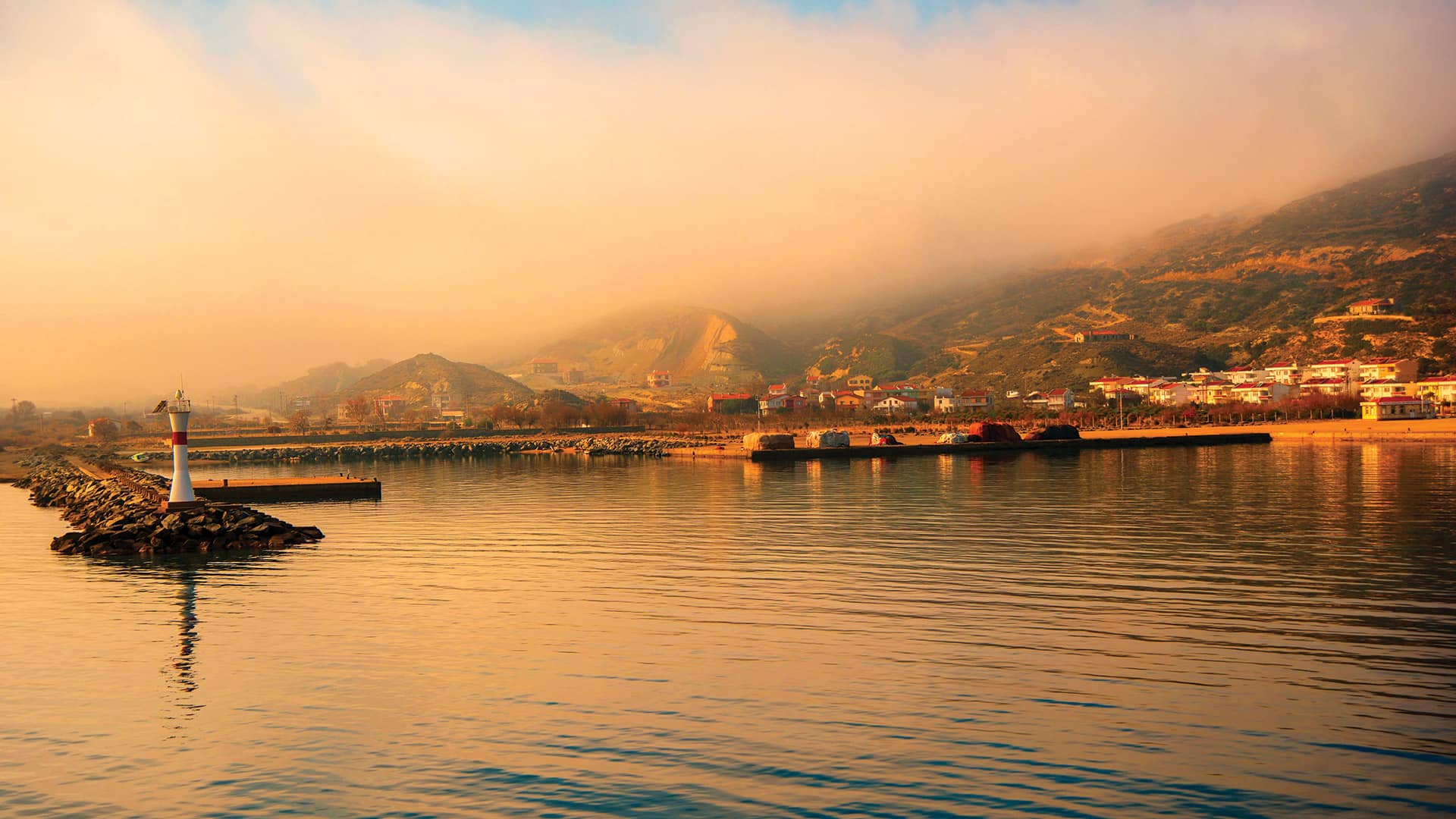 Gökçeada is one of the Cittaslow cities in Türkiye.
The island is near Çanakkale at the mouth of the Dardanelles (Gallipoli) Straits. As the largest of the Turkish islands, Gökçeada is ringed by pristine bays. There is a ferry from Çanakkale on the Asian side of the straits or from north of Eceabat at Kabatepe on the European side. It is remarkable for its untouched coves and breathtaking views. Old villages worth visiting include: Kaleköy, Zeytinli, Tepeköy, Bademli and Dereköy. In Gökçeada you can nourish your skin in the natural mud baths at Aydıncık Beach, drink Turkish coffee in cafés at the top of Kaleköy and tour the narrow streets of the island. If you want to witness a spectacular sunset at the end of the day in Gökçeada, you can climb up to the top of Uğurlu Village and experience the colourful scene as the sun goes down. Do not leave Gökçeada without seeing the Salt Lake, Cheese Rocks and Rock Tombs!
Gökçeada offers its guests a unique natural environment thanks to the organic agricultural activities that commenced on the island in 2002 and the rural tourism practices that started in 2008.
Gökçeada has become the first and only "quiet island" in the world thanks to the title "Cittaslow" it received in June 2011.
Visitors will be fascinated by the range of local art ranging from the island's authentic handicrafts and regional folkloric artefacts to examples of world avant-garde art. The island warmly embraces cultural variety and accommodates various customs and traditions, a rich food culture, and unique architecture.
Gökçeada's marine life is equally rich. The sea surrounding the island is rich in sea bream, horse mackerel, chub mackerel, mackerel, sea bass, carp, seabream, red mullet, two-banded seabream, bream, and dusky grouper.
Gökçeada is also known by its historical name Imvoz, which is believed to derive from the mythological river god Imbrasos. The name "Imroz" is mentioned several times in Homer's epic Iliad. According to Homer, "At the bottom of the sea in the abyss, between Tenedos and rocky Imroz, there is an immense cave. Poseidon's horses rested there, and the earth shook." During the Trojan War, the inhabitants of Imroz, allied themselves with Troy. Homer tells us that when Achilles took Priam's son prisoner, the king of Imroz bought him and sent him back to his father.