Sustainable Hotels
EN
English
Deutsch
Français
русский язык
українська
Türkçe
español, castellano
العربية
فارسی
中文 (Zhōngwén), 汉语, 漢語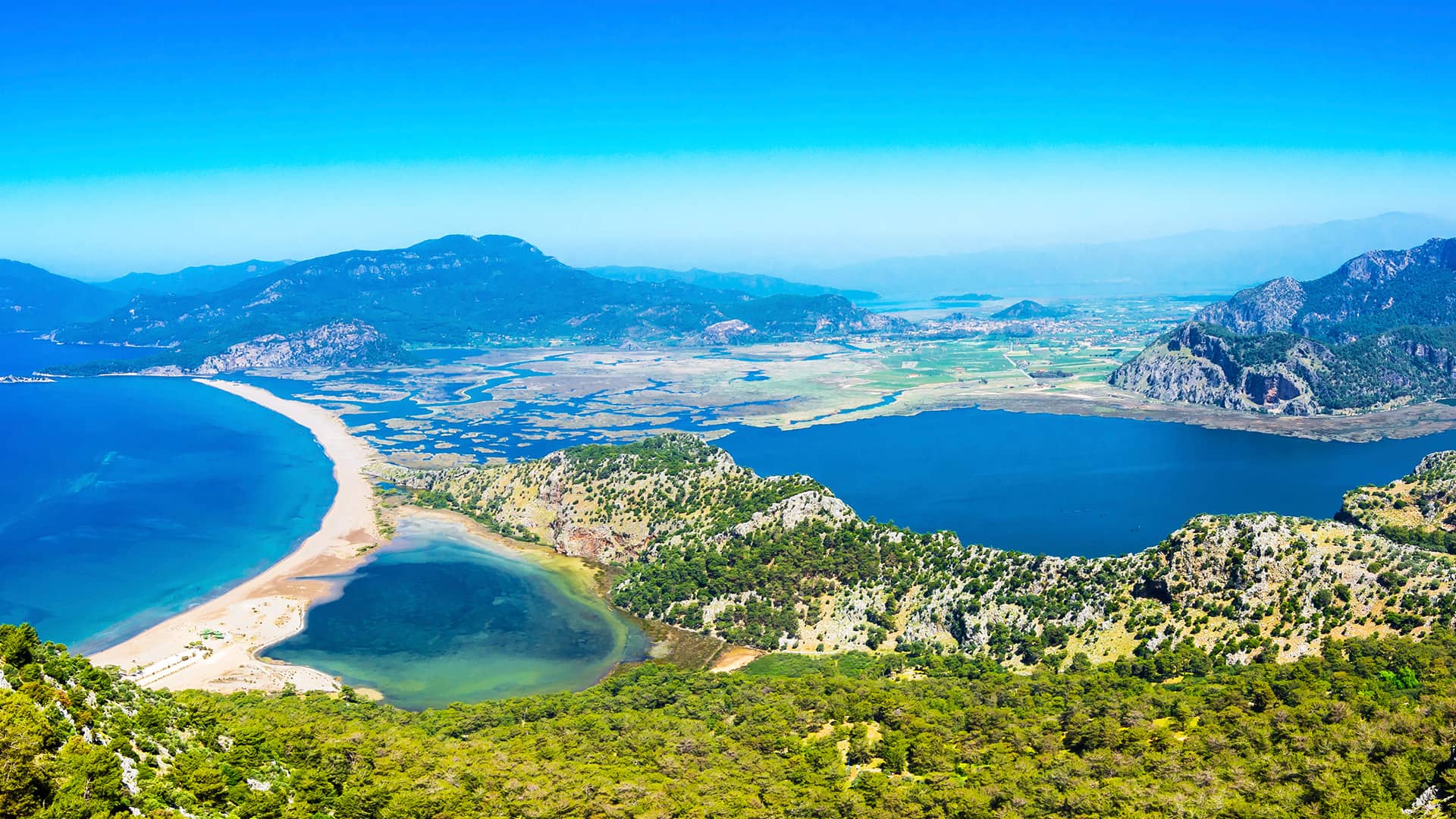 Köyceğiz is one of the Cittaslow cities in Türkiye.
Köyceğiz is a true heaven on earth, located east of Marmaris.
Köyceğiz is a town and district located on the north shores of Lake Köyceğiz. In ancient times, the lake was a bay situated on the Mediterranean coast. However, the alluvia that was carried by the Dalaman River in time narrowed the strip of land between the sea and the bay and created a lake. Today, the only link between the sea and the lake is the Dalyan River, where boat and canoe tours are offered.
Köyceğiz hosts the ruins of the ancient city of Kaunos. Kaunos is known to be the oldest settlement in the region.
Archaeological excavations have revealed that settlement here began in the 8th century BC. The site was inhabited by Romans, Persians, Rhodians. Among the ancient ruins, there is an ancient theater and rock tombs.
You can take an incredible boat trip on Lake Köyceğiz accompanied by the perfume of orange blossoms and sweetgum trees, and views of Mountain Sandras. You might also be greeted by loggerhead sea turtles, or Caretta carettas, that take refuge in the Köyceğiz-Dalyan Special Environmental Protection Area.
The people of Köyceğiz take pride in their local traditions, offering visitors ample opportunities to taste their local cuisine. The area is famous for its paths in the lake's recreation areas, and for the lack of traffic lights in the town center. It is also worth mentioning that no heating coal is allowed in winter to prevent air pollution.