Sustainable Hotels
EN
English
Deutsch
Français
русский язык
українська
Türkçe
español, castellano
العربية
فارسی
中文 (Zhōngwén), 汉语, 漢語
Traditional Turkish Hammams
As is often the case in Türkiye, Hammams or Turkish Baths are a heady mixture of cultures: Roman and Islamic bath culture came together to create Ottoman style bath houses, many of which are still in use today.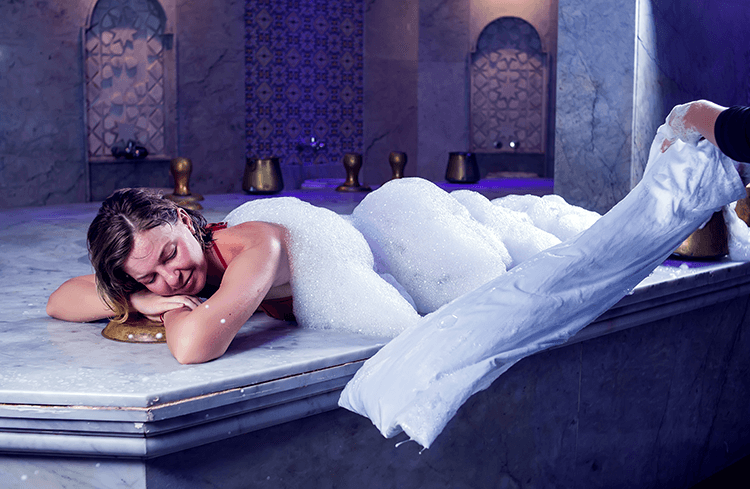 How did they come about?
Türkiye, as we know it today, was once the land of the Roman Empire. The Romans, lacking the mod-cons of showers and baths at home, had a widespread system of public baths which became central to towns and villages across the Empire. Everyone went to the baths, they were a place to socialize and meet as well as bathe.
With the start of the Ottoman Era, many baths were built in the style of Islamic bath culture. This culture harnessed some elements of the Romans, with the addition of freshly flowing water. In this way, the baths became a place to cleanse oneself completely. Many hammams, though not all, came to be built in the grounds or close to mosques, so that local worshippers could cleanse themselves before prayer.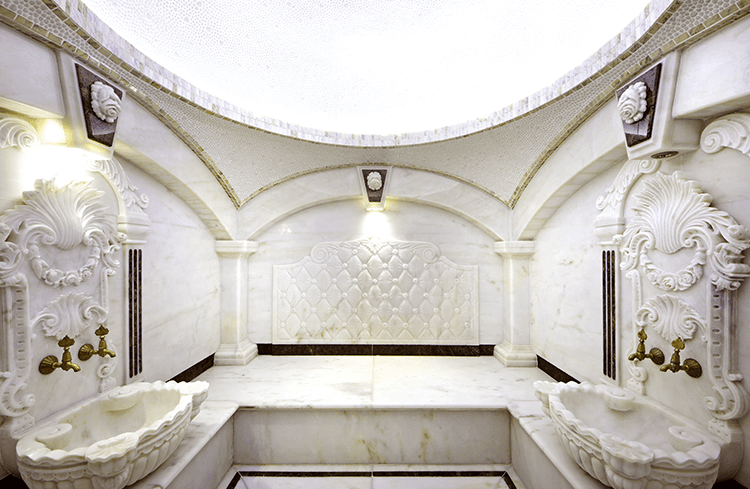 Because the Ottoman hammams were built to cleanse, they built hammams that featured flowing water, rather than the stagnant pool featured in Roman baths. Over time hammams became a place not just to cleanse oneself, but became a social element of city life, a trend that is carried forth today.
How do they work?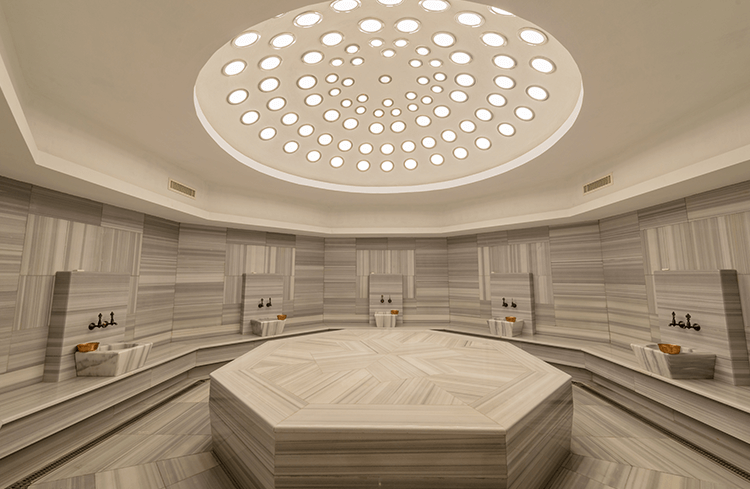 Hammams, like saunas, circulate hot air, like Roman baths may feature plunge pools and like Islamic hammams feature a constant flow of water. Hammams are typically made of marble and consist of an outer warm chamber, a hot inner chamber and an outer cooler chamber for relaxing post steam (the layout may vary from place to place). In İstanbul there are a number of beautifully designed Ottoman hammams that date back to the 15th and 17th centuries. These are typically ornate and traditionally feature multiple chambers, marble floors, marble seating, the traditional marble "göbek taşı" in the centre and may feature plunge pools of varying temperatures.
What to expect?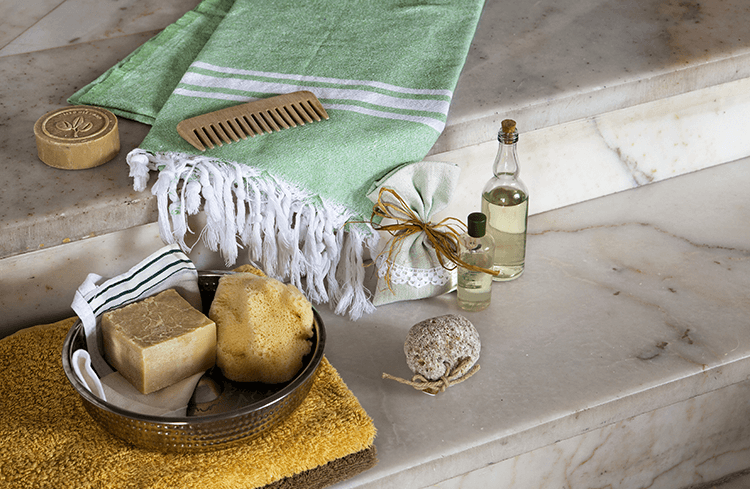 Hammams, as mentioned, don't all follow the same blueprint
When you arrive you'll choose which package you'd like, typically; self service, soap or scrub, scrub and soap, massages, waxing and other beauty treatments are also often available. Depending on the package chosen, the assistant will supply you with tokens or wristbands, will give you a personal kessa (scrubbing mitt), peshtemal (a thing towel to be worn inside) and often a pair of disposable underwear.
You'll disrobe in a locker room and stow your things in a cubby. Put on the underwear and wrap the peshtemal around yourself. As you walk into the warm outer chambers you'll typically be directed to slippers that will prevent you from slipping (or you can bring your own).
Inside there'll be raised seating to relax and take in the heat and metal dishes to douse yourself with cold water to shock the skin and provide a respite from the heat. If you've elected to have a scrub you'll be ushered into the next room, which is hotter and features a central marble slab for relaxing, the göbek taşı.
Using your kessa, tellak (the masseuse) will scrub away, it can be a bit of a rough procedure but that's completely normal. These tellaks know how to put their back into it! Next you'll be ushered to the göbek taşı for the soaping. Prepare to be completely covered in a rich lather, before being doused with shockingly cold water as a rinse off. You're now fresh and clean as a baby, feel free to relax and do as the locals do.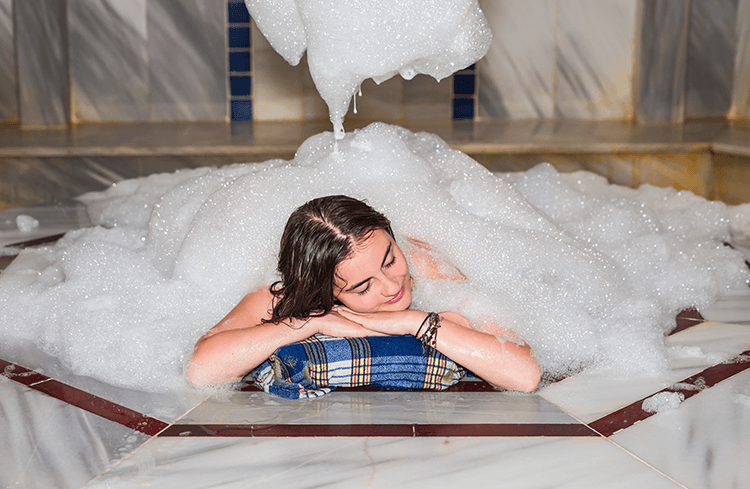 If you've elected to have a massage, the assistant will let you know when there's a masseuse available. Take note, that in most hammams where massage is available, there may be other people getting massaged at the same time, rather than a solo spa-style massage
After you've had enough of a steam, relax with a tea or cool drink in the inner relaxation area.
So this is what a traditional Turkish hammam is all about. You'll leave feeling so fresh and so clean and with memories of a truly Turkish cultural experience!