Sustainable Hotels
EN
English
Deutsch
Français
русский язык
українська
Türkçe
español, castellano
العربية
فارسی
中文 (Zhōngwén), 汉语, 漢語
Patara: The Crossroads of Nature and History
The ancient city of Patara and Patara Marine Park and Beach lie to the south of modern-day Gelemis. Patara is an easy commute from nearby resort towns along the Mediterranean coast. Also known as the Turkish Riviera, the area is well-known for its stunning natural beauty. With abundant marine life, mountains draped in lush greenery and traces of a richly layered history, there's something for everyone!
The Ancient City
Patara was once a very mighty city. History has it that Patara was founded by Patarus, a son of Apollo and that the Temple of Patara rivalled that of the Temple of Delphi. Patara, through the ages was a key city under Lycian rule, later Greek and Ptolemaic rule and finally a key Roman port city.
Because of the layered history there are architectural remnants including Lycian sarcophagi, baths and basilicas from the Byzantines to explore and Roman boulevards to stroll down. Here are the best bits of Patara Ancient City!
1. The Arch of Modestus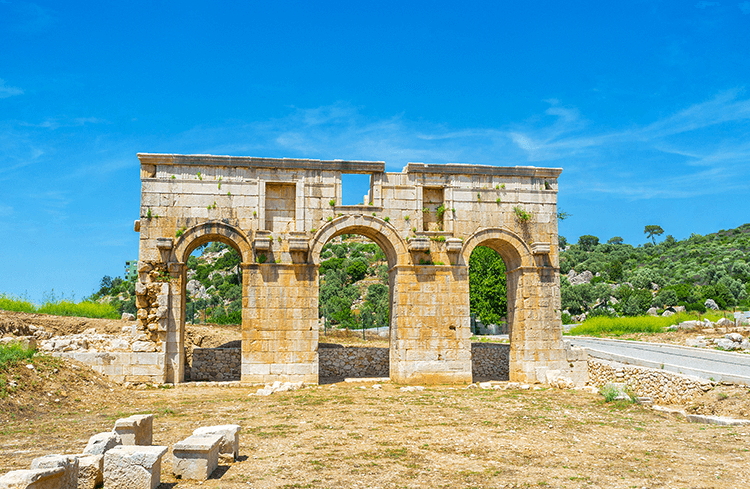 2. The 5000 seat amphitheatre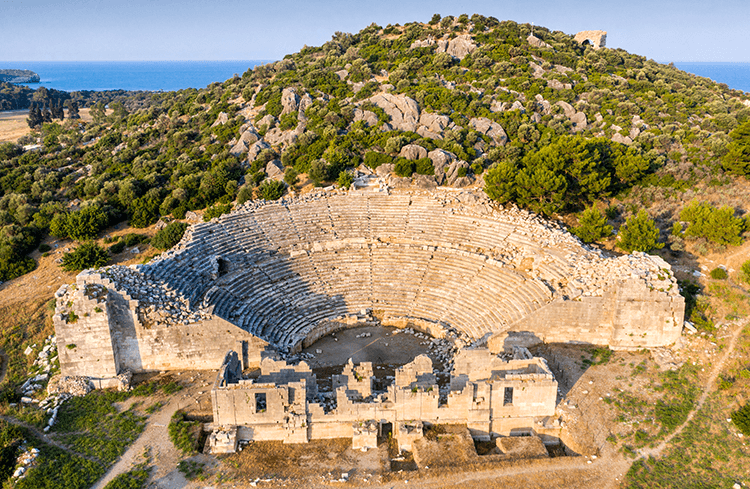 3. The bouleuterion (parliament building):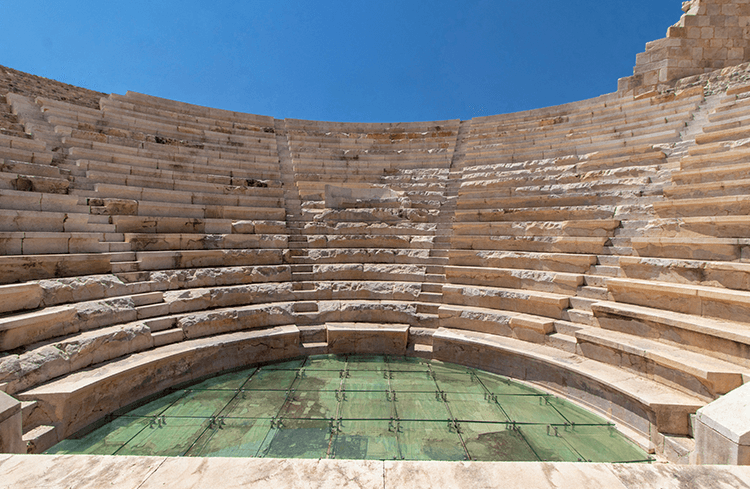 4. The reconstructed Main Boulevard: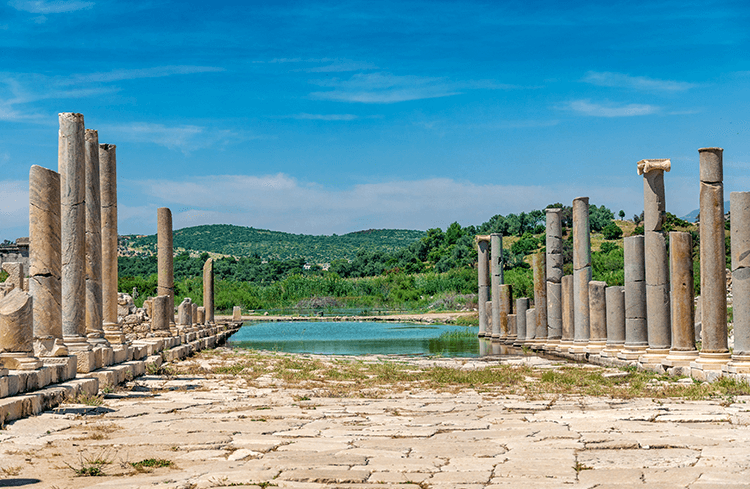 5. One of the world's oldest Lighthouses constructed by Emperor Nero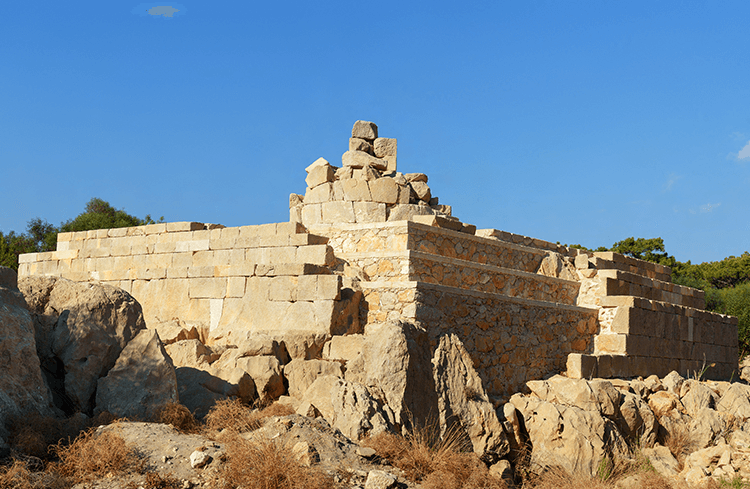 Patara National Park:
Patara is a true gem on the Riviera, the beach and the surrounding forest area are a part of the protected Patara National Park. This means there's no development along the coastline, no watersports and a more sedate pace to this beachside haven.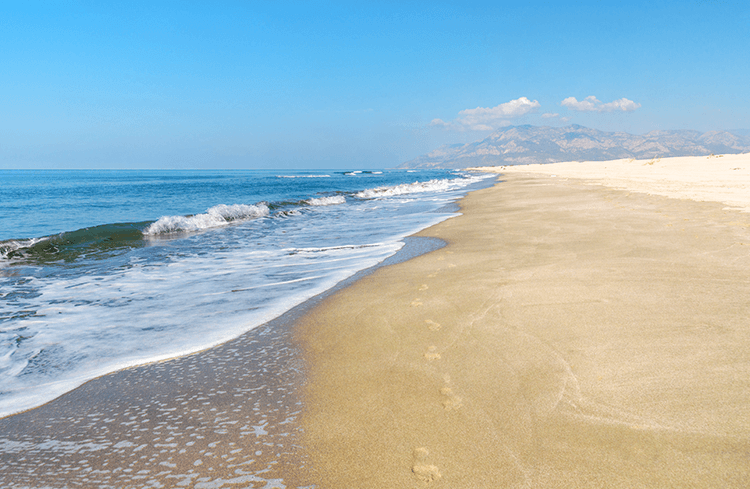 The beach is an impressive stretch, 12 km of quiet, uninterrupted sandy beach. At one end of the beach there's a small cafe with sun loungers, snacks and drinks available. If you'd prefer peace and quiet simply stroll along the beach until you find that perfect spot.
The beach, with its waves and optimum body surfing opportunities is unusual in the otherwise calm Med. The beach is a key site for Caretta Caretta or loggerhead turtles, who nest here between May-September.
Did you know, Patara is also a key site in Christian history? It's the reported birthplace of St. Nicholas aka Santa Claus.
No matter your interests or holiday goals, Patara is definitely worth a day trip or a longer stay. Don't forget to add it to your itinerary!