Sustainable Hotels
EN
English
Deutsch
Français
русский язык
українська
Türkçe
español, castellano
العربية
فارسی
中文 (Zhōngwén), 汉语, 漢語
4 Amazing Turkish Herbal Teas And Their Benefits!
Türkiye drinks more tea per capita than any other country on Earth – but that refers pretty much exclusively to black tea. A tea culture this broad drinks so much more than just black tea – Türkiye's herbal teas are also some of the best in the world!
Herbal tea is very common, consumed to cure ailments and illnesses, or just to join in the tea culture without sipping something that'll keep you up all night! In the winter in particular, herbal teas are very common and freshly-brewed herbal tea is common in most cafés. It's almost always brewed with the ingredients themselves rather than out of a tea bag, and the flavors are just as amazing as the health benefits! Here are a few of the best herbal teas you've ever tasted!
Ihlamur Tea (Linden Flower Tea)
One of the most common varieties of herbal tea in the winter is not popular in much of the rest of the world. Linden trees dot the streets of cities all over the world, with residents not realizing the treasure trove they have literally right under their feet!
The taste of linden flower is light, with an almost lemony flavor to it. It forms a greenish/yellowish flavor which itself feels relaxing when you're under the weather.
Linden flower has been drunk for centuries in Türkiye, and locals attest to its benefits. It's been scientifically proven to be helpful to the common cold, and may well help relieve fevers as well. The same effects that serve to relieve the common cold also serve to relax the body and relieve stress, meaning that linden flower tea can be great even if you just feel anxious or have a light headache, or have high blood pressure. It's light enough that the tea is always safe to drink and always feels good even when there's nothing wrong, and the delicious flavor helps make it an excellent winter drink.
Papatya Tea (Chamomile Tea)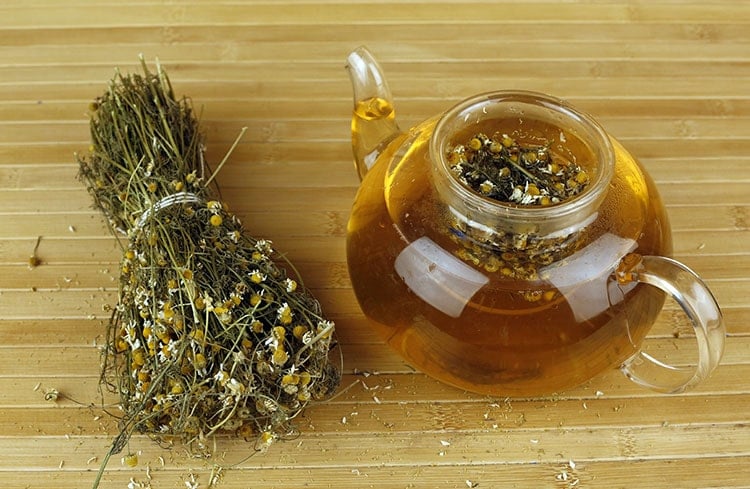 Chamomile is common outside of Türkiye as well, though perhaps it's more traditional in Türkiye than in other cultures. In Türkiye, it's given particularly to children to help them sleep at night, with sometimes teaspoons even given to nursing infants to relieve their gas and help calm them to sleep.
Chamomile has been proven as well to be a sleep aid, and is used to help with sleep apnea as well. It has a calming function and helps with menstrual cramps, and the antioxidants present in the tea make for fantastic stress-relievers.
Adaçayı Tea (Sage Tea)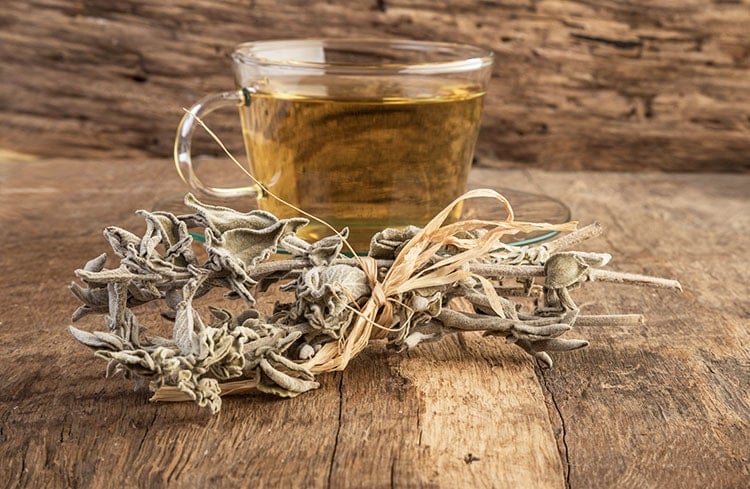 Funnily enough, Türkiye has a wealth of delicious fresh sage but it's rarely used in cooking. Instead, it's used for copious amounts of delicious herbal tea, and even the Turkish name for "sage" has the word "tea" in it.
The herb's strong phytochemical makeup means that it's effective at reducing stress, sweating, menopausal symptoms like hot flashes, and saliva. It's used often to reduce breast milk production, which is why you'll rarely see a new mother drinking it (don't worry, there are other herbal teas for that! 😊 )
Sage tea is also used for sore throats, coughing, and mouth irritations. Or, again, just as a way to drink something fresh and hot in the winter months – you're sure to feel better after a glass of Turkish sage tea!
Nar Tea (Pomegranate Tea)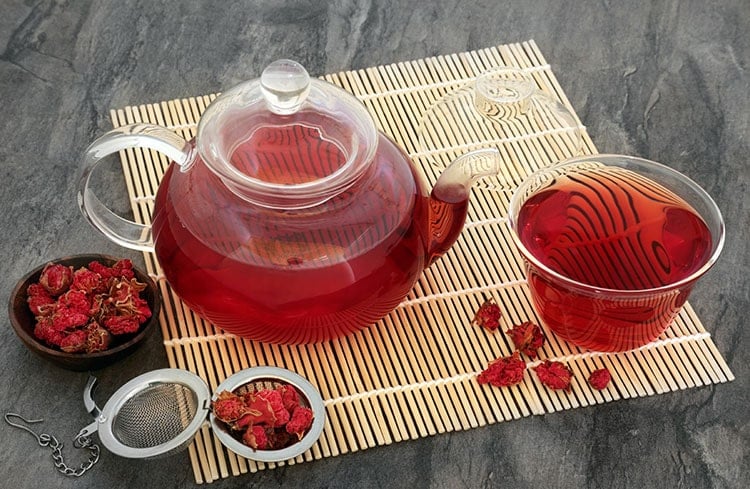 Some of the best pomegranates in the world come from Anatolia, so it's no surprise that pomegranate tea is a particular Turkish delight! Pomegranates are strong in antioxidants, and pomegranate tea has been shown to event chronic diseases, boost heart health, aid in weight loss efforts, and reduce inflammation, and more.
But the best part of pomegranate tea is unquestionably its flavor! A burst of strong pomegranate, brewed fresh and heated up to warm the heart is really a great way to pass a cool autumn or winter day. It's got a bit of a kick to it so you probably couldn't drink tons of it at one sitting, but a couple glasses of pomegranate tea are really an amazing way to pass the day in Türkiye like you can nowhere else!